This year I thought I was going to get off easy. Both Eliot and Peter were determined to dress up in the same costumes they'd used last year. As fate would have it, early in October they discovered a Nickelodeon show called "Paw Patrol" and became obsessed with it. Both chose a character from the show. Peter chose Chase (some people thought he was a mouse, but he's a German Shepherd puppy, thank you very much) and Eliot chose Zuma. It was fun to make their costumes but it was also a lot of work. The night they were finished (just in time for our first Halloween party) the boys were delighted and Peter kept saying "dis is incwedible! I feel like a weel dog!" which was a huge pay-off.
Now that we had costumes it was time to get down to business, and get down to it we did to the tune of 3 trick or treating events in a 24 hour period.
First it was off to the Harvest Festival at church. The Halloween Party at school was on the same night but the boys' chose the church party, much to my relief. The school's party is a good-faith effort--we went last year--but what I remember most about it was standing around in a crowded echoing lunch hall waiting for things to get started and when things finally did get started they consisted of a costume parade, trunk or treat and good night. At the church party there were crafts, games, a costume parade, trunk or treating, a chili cook-off, pot-luck desserts and a train ride. So it really was no contest.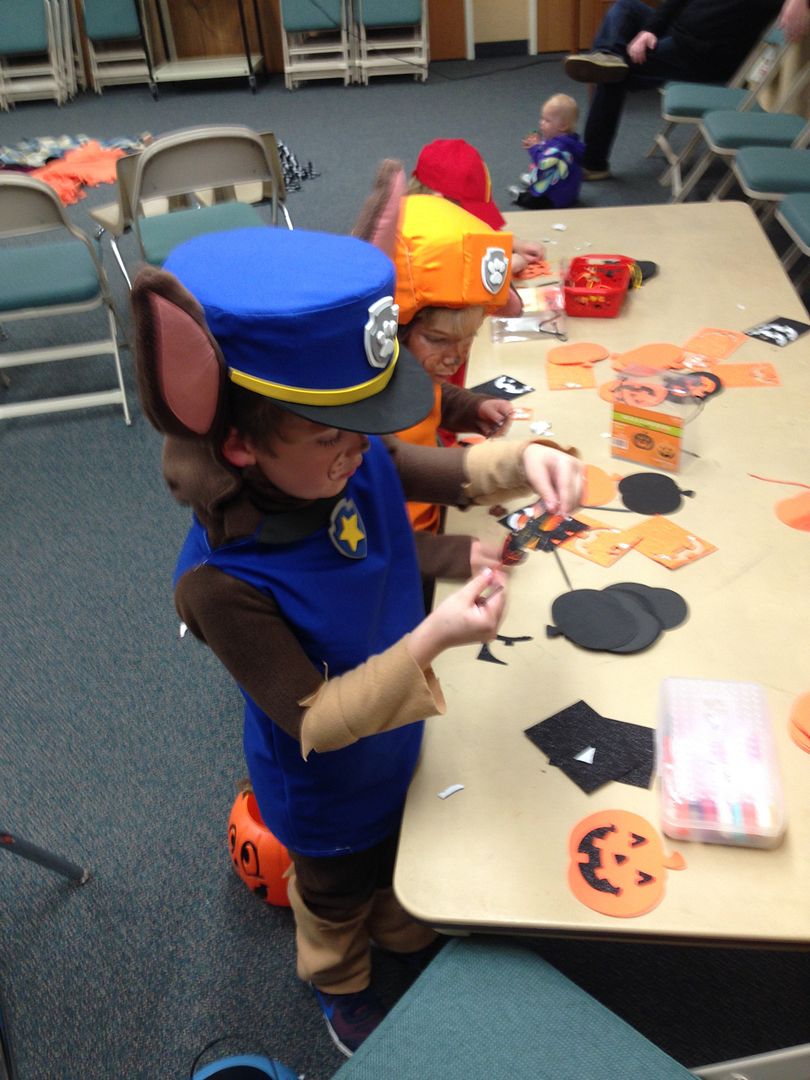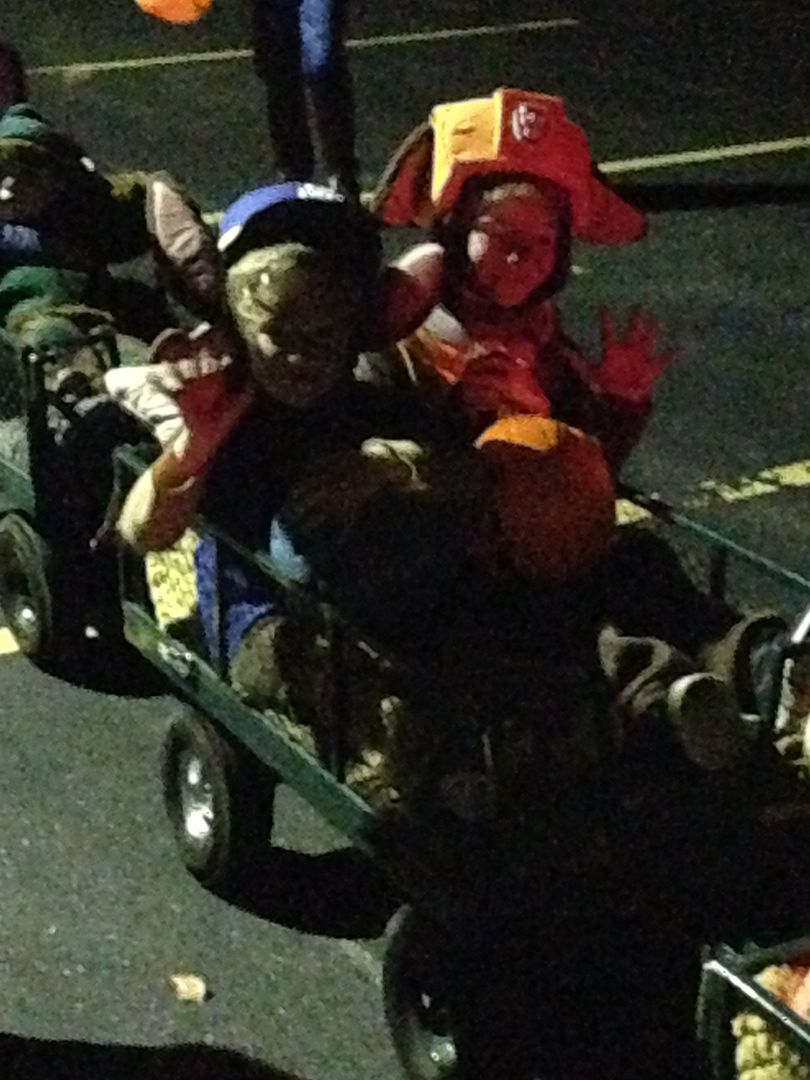 The next morning we were back in business, joining Aunt Rissie at the Milwaukee Public Museum for a special members' only trick or treating event. Trick or Treating while looking at dinosaurs and listening to a Ghost Buster explain the intricacies of the human skeleton? Yes please!
And finally there was Trick or Treating in the neighborhood. The boys were ready to really take this seriously and we went much farther afield than we had last year.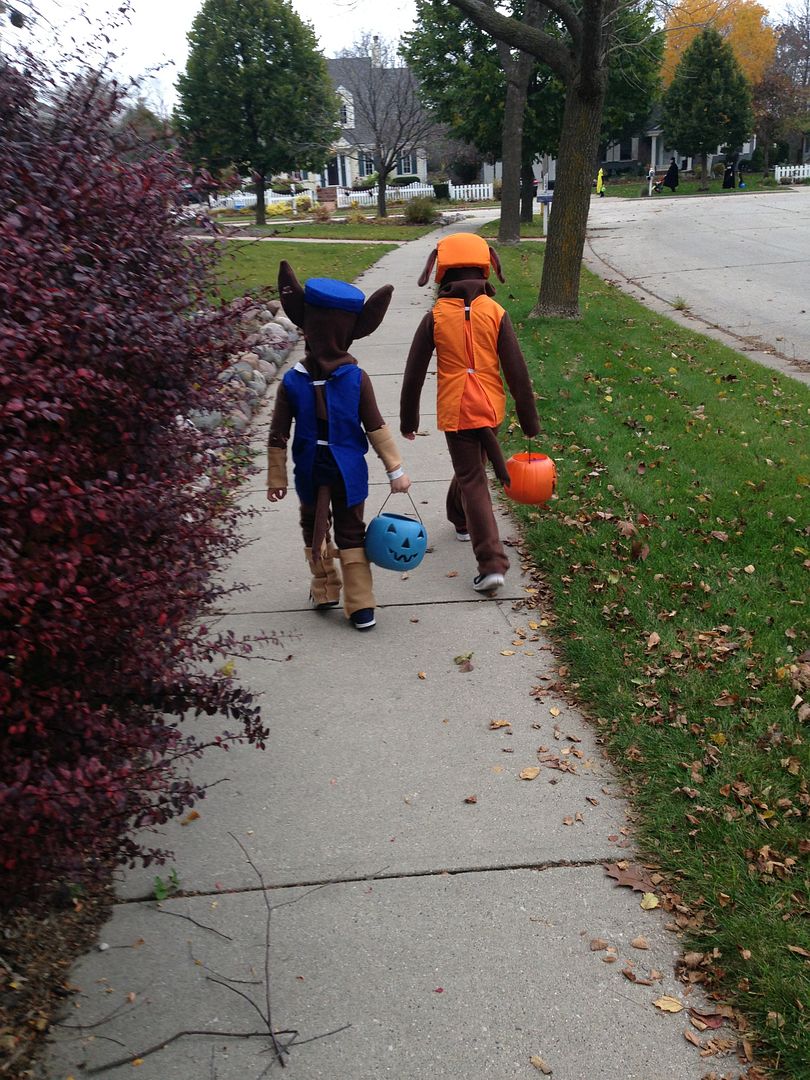 Trick or Treating is hard work for a pair of little legs...
...but so worth it.