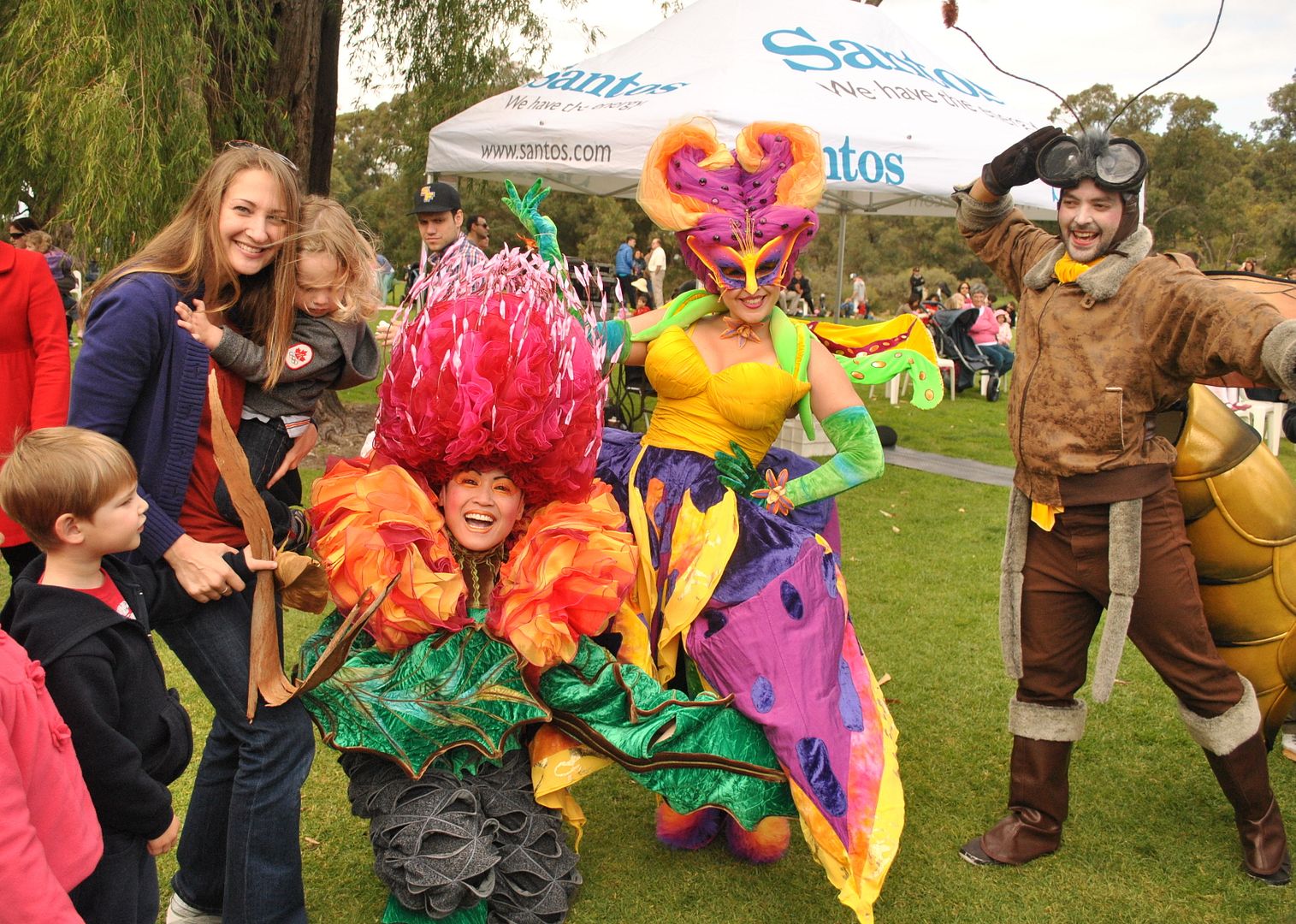 A few weeks ago we drove over to Kings Park to take a walk and look at all of the beautiful spring flowers. While there we stumbled upon a full-blown Springtime festival!
The Adorable Florables were parading around the park. The boys were fascinated with them, but wary of getting too close.
The lovely everlastings were in bloom everywhere.
The boys were able to get involved in some of the demonstrations of Aboriginal culture.
Here Eliot is pounding resin from the grass tree. They take the powdered resin and mix it with kangaroo poo. Then they can mold it onto the end of a stick and press sharp rocks into it. They place it in the fire where it bakes into a very hard material to make tools and weapons. So interesting.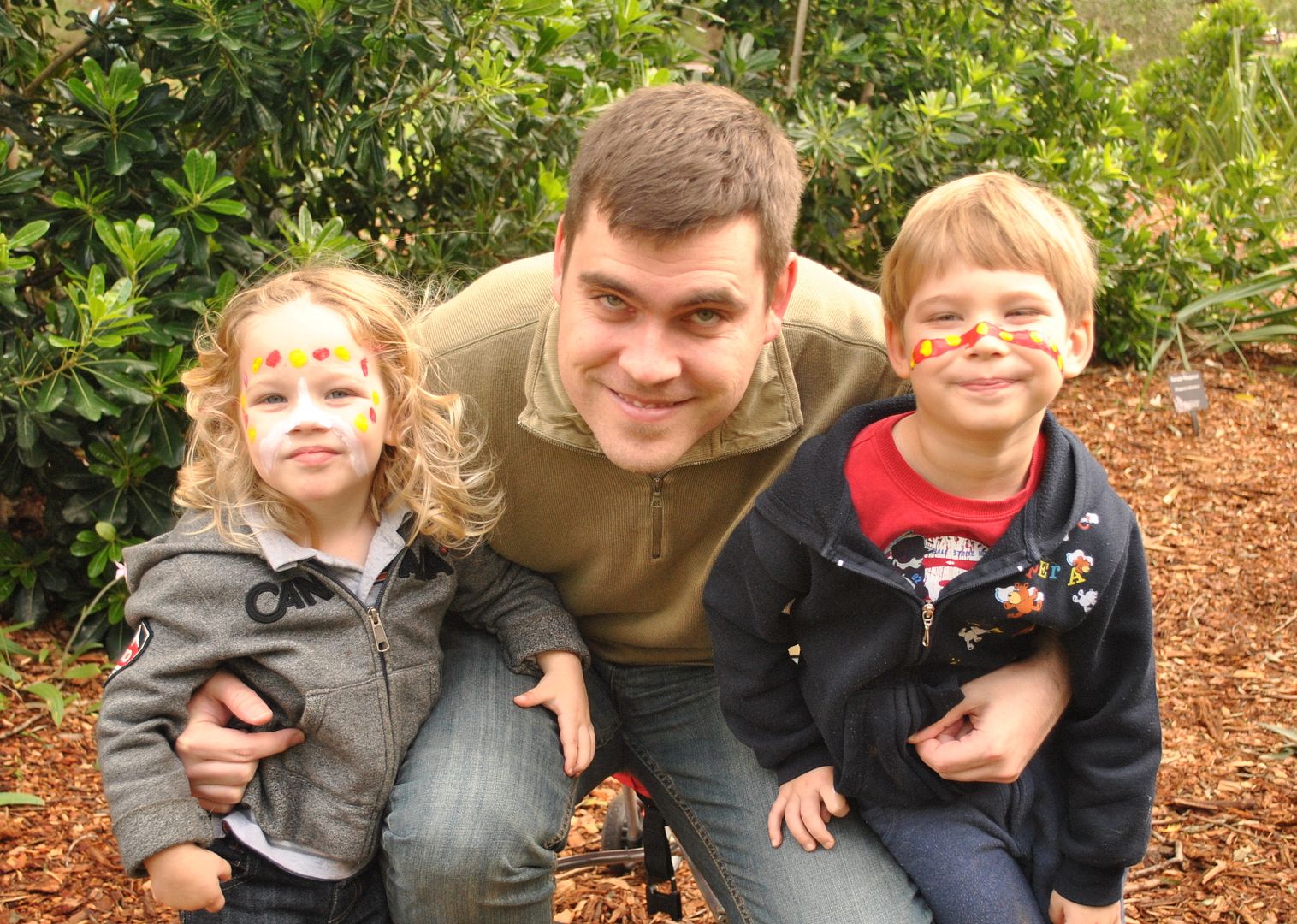 Aboriginal face painting!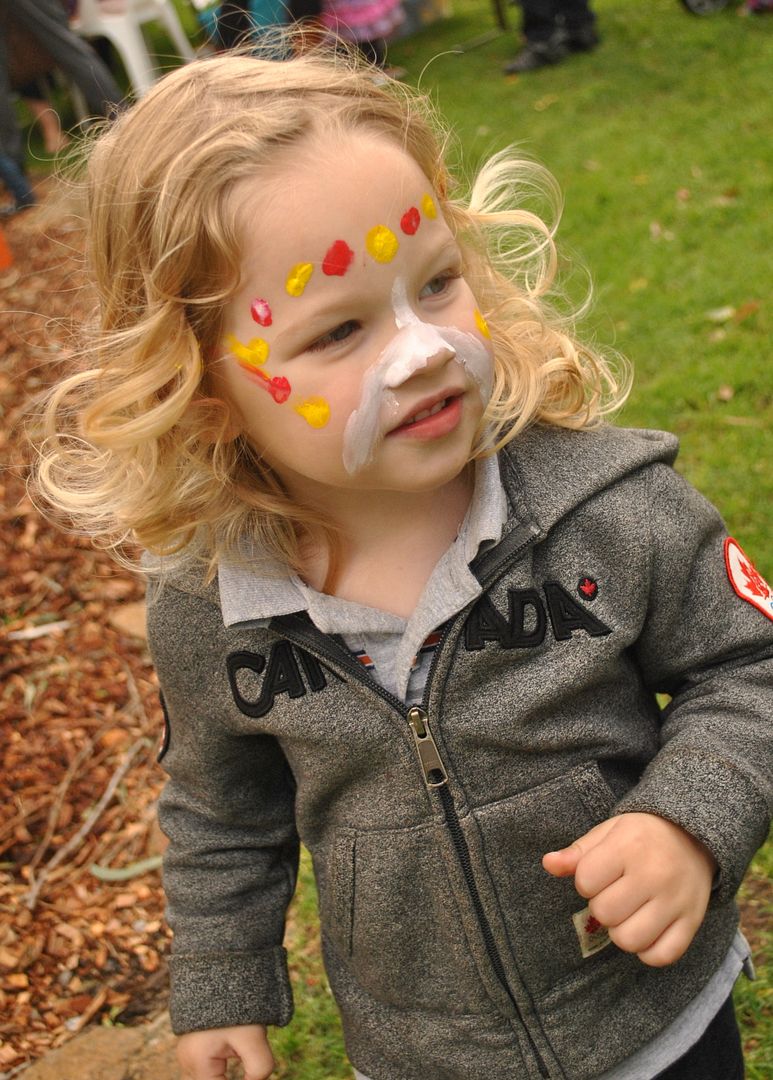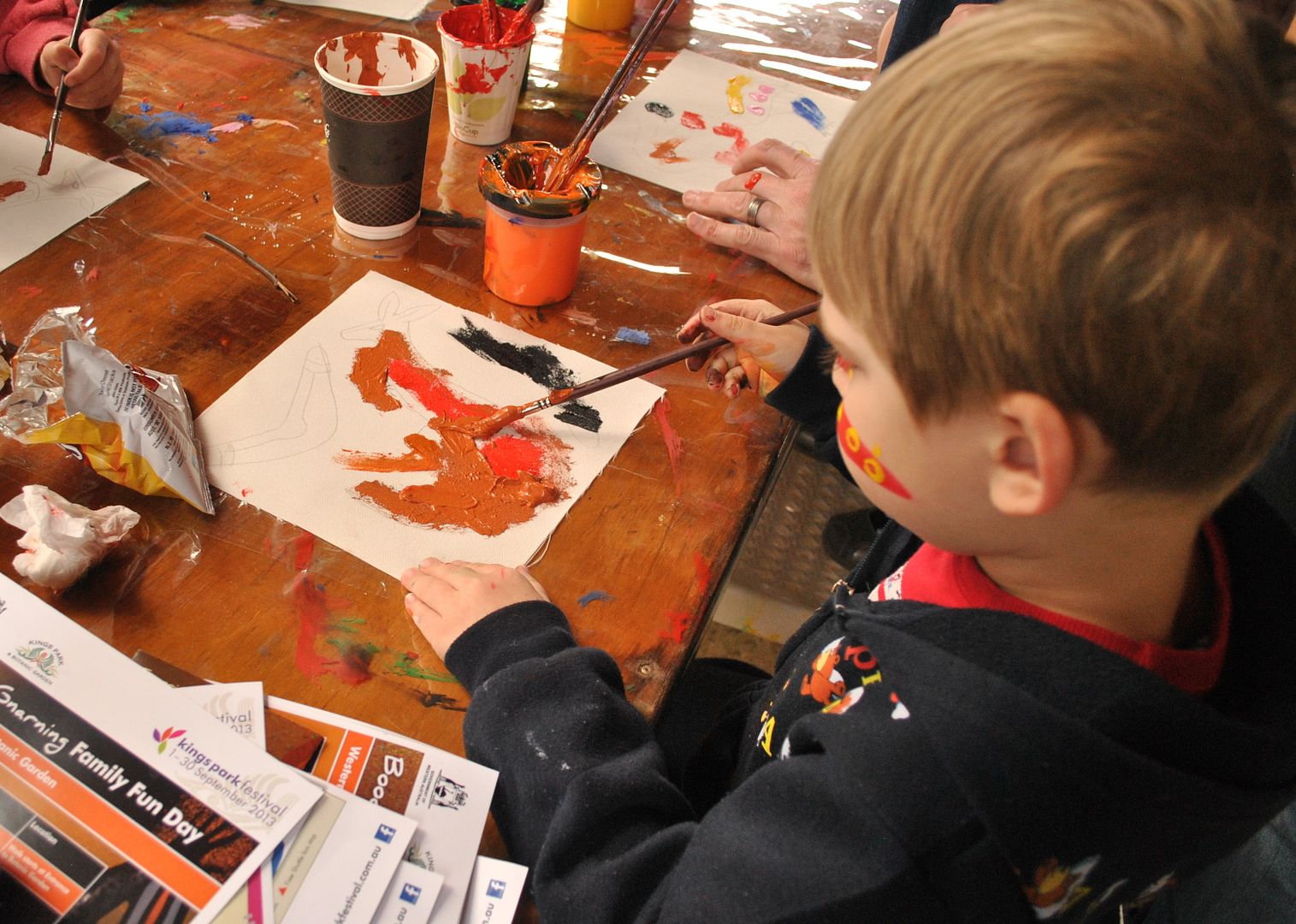 A lot of aboriginal art is painted onto sheets of canvas. There was a man drawing animals onto canvas for the children to paint. Eliot chose to paint a kangaroo. After having painted a small boomerang Peter had had enough of sitting still and opted for running around with Daddy.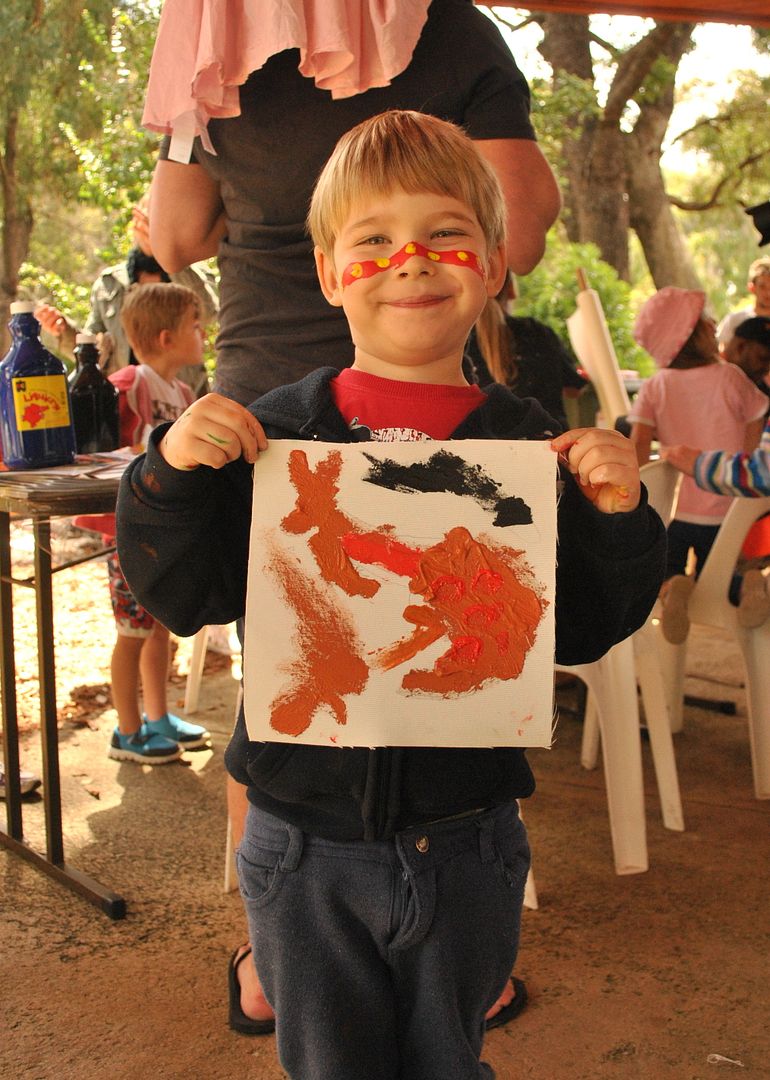 Feeling the spray of the fountain.
It was a beautiful day and it was so fun to watch the boys enjoy the flowers. We watched the bees, who were hard at work gathering pollen, and Eliot was gobsmacked by the idea that the bees took that pollen and turned it into honey. It's so much fun seeing the world through their eyes.