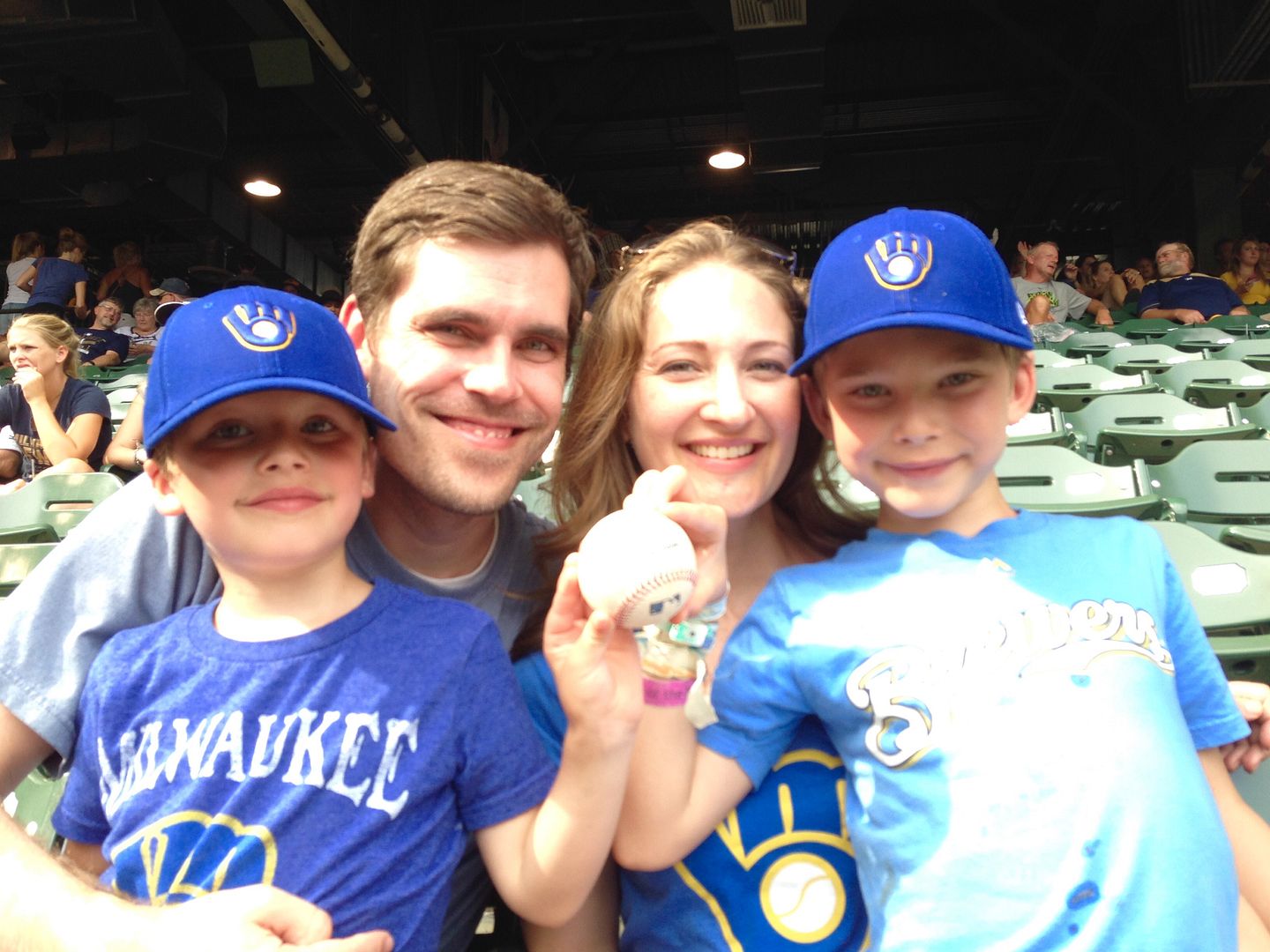 While Spencer was here this summer we took advantage of our week with him. I took time off work and the boys took a hiatus from YMCA day camp. It was fun to just hang out as a family but we were also able to fit in some family outings. One was to a Brewers game (the boys' first Major League ball game) and as a special highlight Spencer caught a foul ball. We had been sitting Spencer-Peter-myself-Eliot at the time and when Spencer caught the ball he flopped it over into Peter's lap. Eliot and Peter both instantly recognized this as a sign of possession and Eliot shouted "I want the next one!" I quickly explained that the ball was Dad's, as he had caught it, but that he was happy to share with his two boys. Eliot got a turn to hold it and look is over which satisfied him.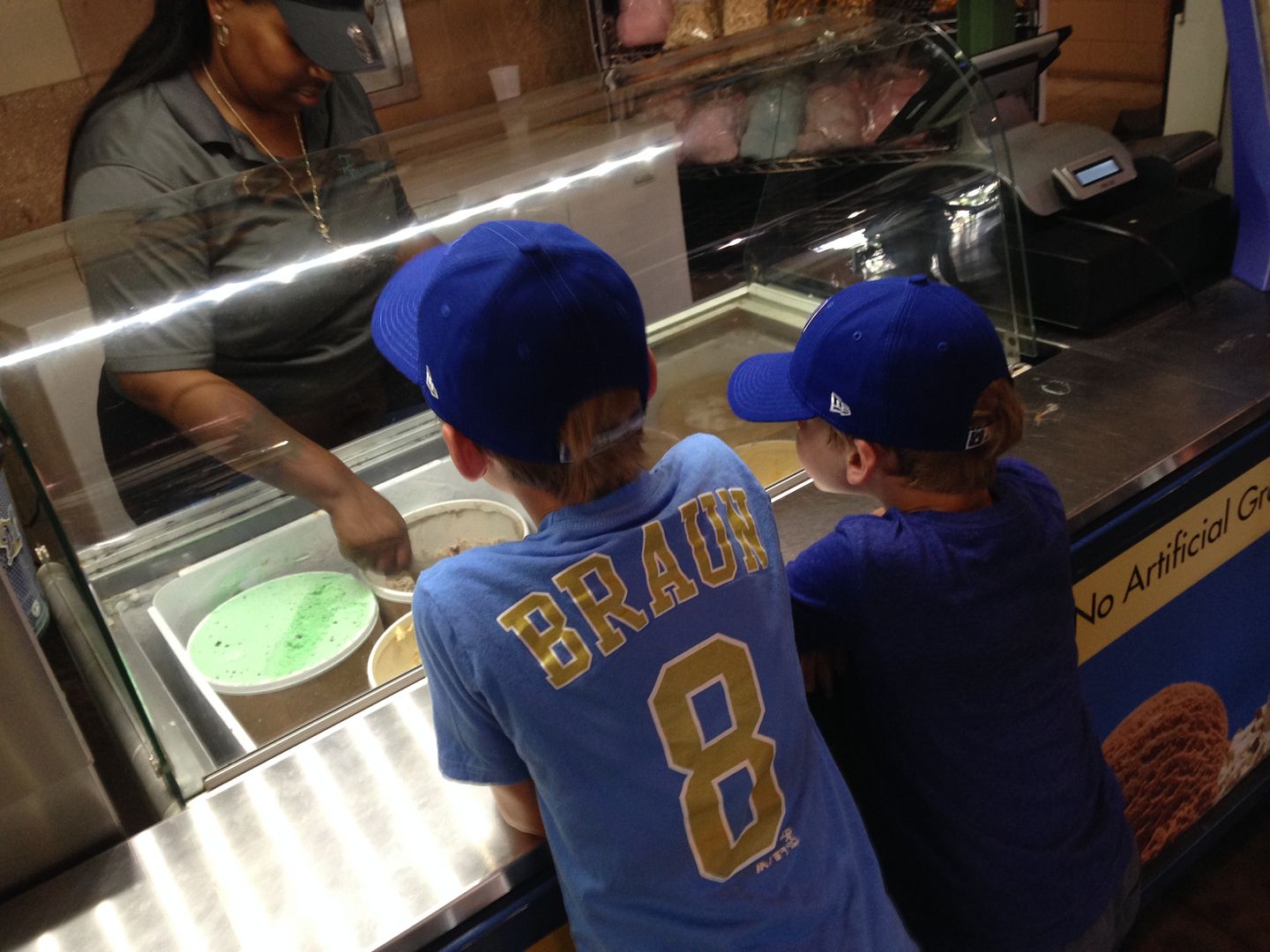 There were all kinds of wonders at the ball park. Ice cream served in little plastic batting helmets, Dippin' Dots--though the boys opted for the ice cream as, in Peter's words, "we can get Dippin's Dots anywhere but we can't get ice cream in helmets anywhere!"--nachos, pretzels, I could go on.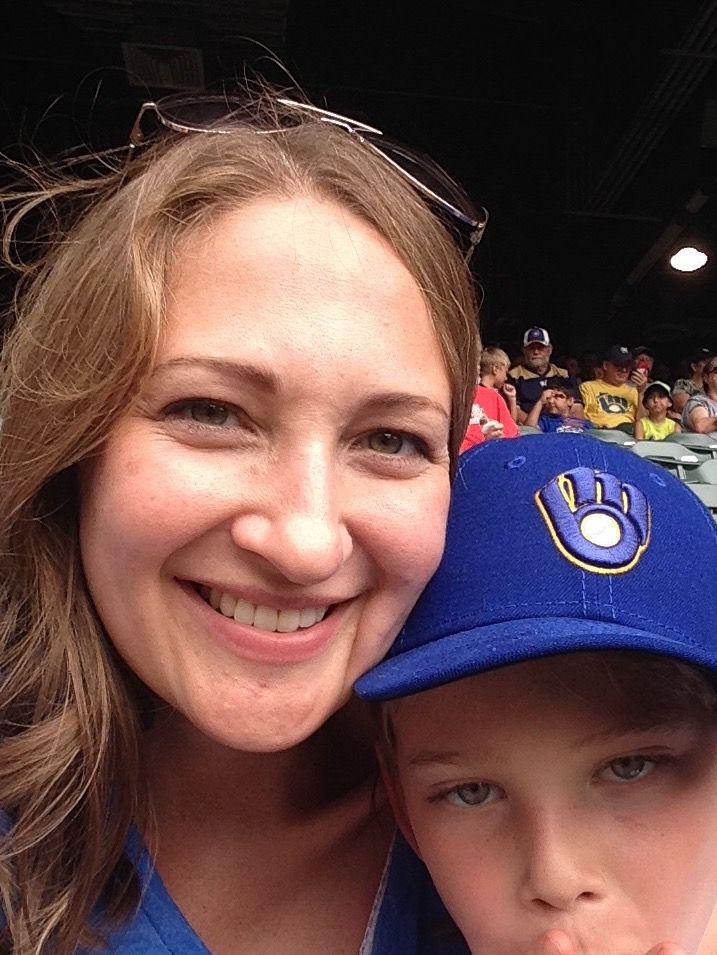 The boys had fun at the game and sat surprisingly well through all nine innings. They watched the score board to help keep track of the game and loved jumping to their feet to cheer, even when they didn't know what they were cheering about.
Spencer explained some of the finer points of the game.
Though the game didn't capture their rapt attention from start to finish, I'd say the fact that they lasted through through to the end and left feeling happy and excited is a mark of success.