The Advent Calendar chocolates are almost gone and Christmas is nearly here. The other day I found that Eliot had been using my phone to capture some fun pictures of the Christmas tree. There were easily 20 or so nearly identical pictures. He and Peter can hardly contain their excitement.
Eliot has been re-arranging the Nativity figurines in the stable that my mother's father built out of one of their Christmas trees when she was a child. They are the same figurines that we used when I was a child. It's amazing to me that none of the pieces are lost or broken.
Several weeks ago my mother and I took the boys out to a Christmas tree farm where we cut down our Christmas tree. It's a cute little family-run farm that included a wagon ride through the woods and a bonfire. We decided that we would have to return one evening after nightfall to enjoy the lights.
Handmade snacks were on offer along with hot apple cider and hot chocolate.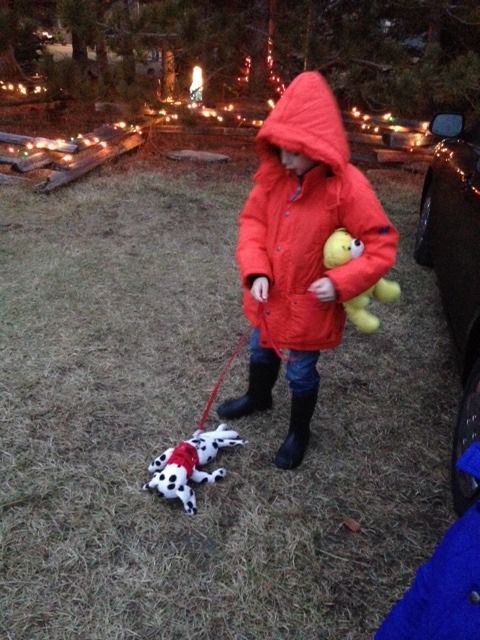 Eliot brought Freckles the Dog along. Freckles was a little listless that evening, but he didn't make a peep of complaint.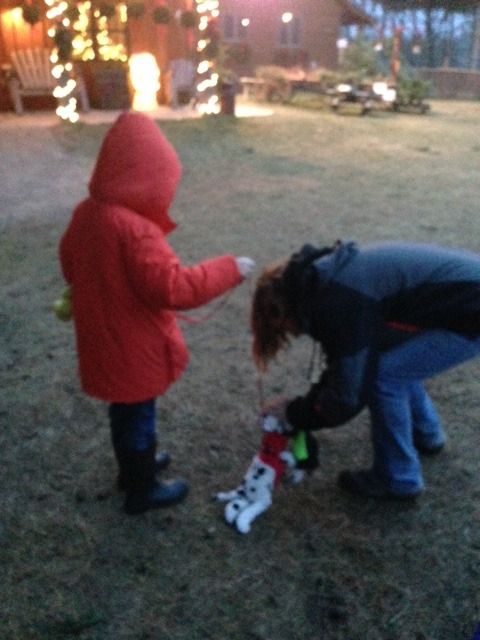 The workers were pretty good sports as well.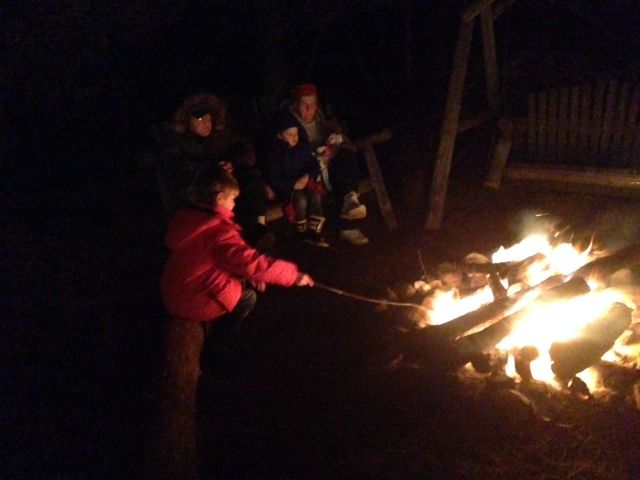 After the wagon ride we settled in around the bonfire. Eliot and Peter ran back and forth gathering fallen pine boughs to toss into the flames to hear them crackle and pop.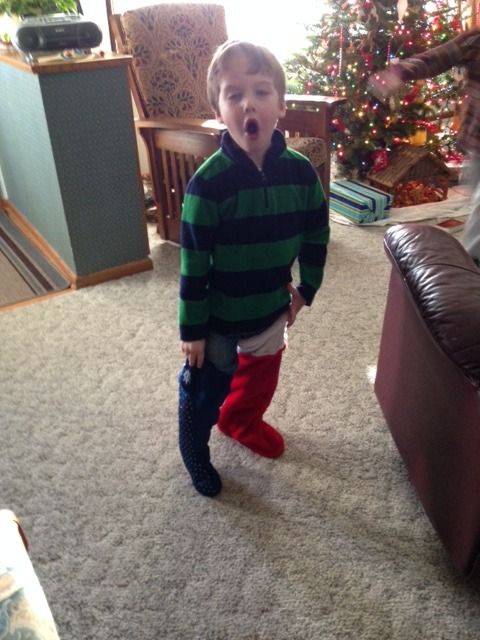 Peter tries on the stockings for size and cries out "HO HO HO!"
At school Eliot's class got a fun surprise for all the good work they've been doing. They got to decorate Graham cracker "gingerbread" houses. Eliot had positioned a licorice dog in the backyard of his little house and informed me that it was supposed to be Henry.
They had extra houses and supplies so Eliot brought one home for Peter.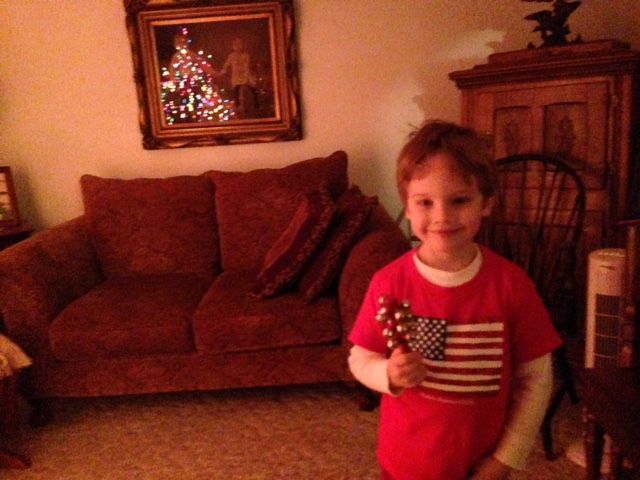 This is another photo from a series taken by Eliot. Peter with a smile on his face and jingle bells in his hand. It says it all.