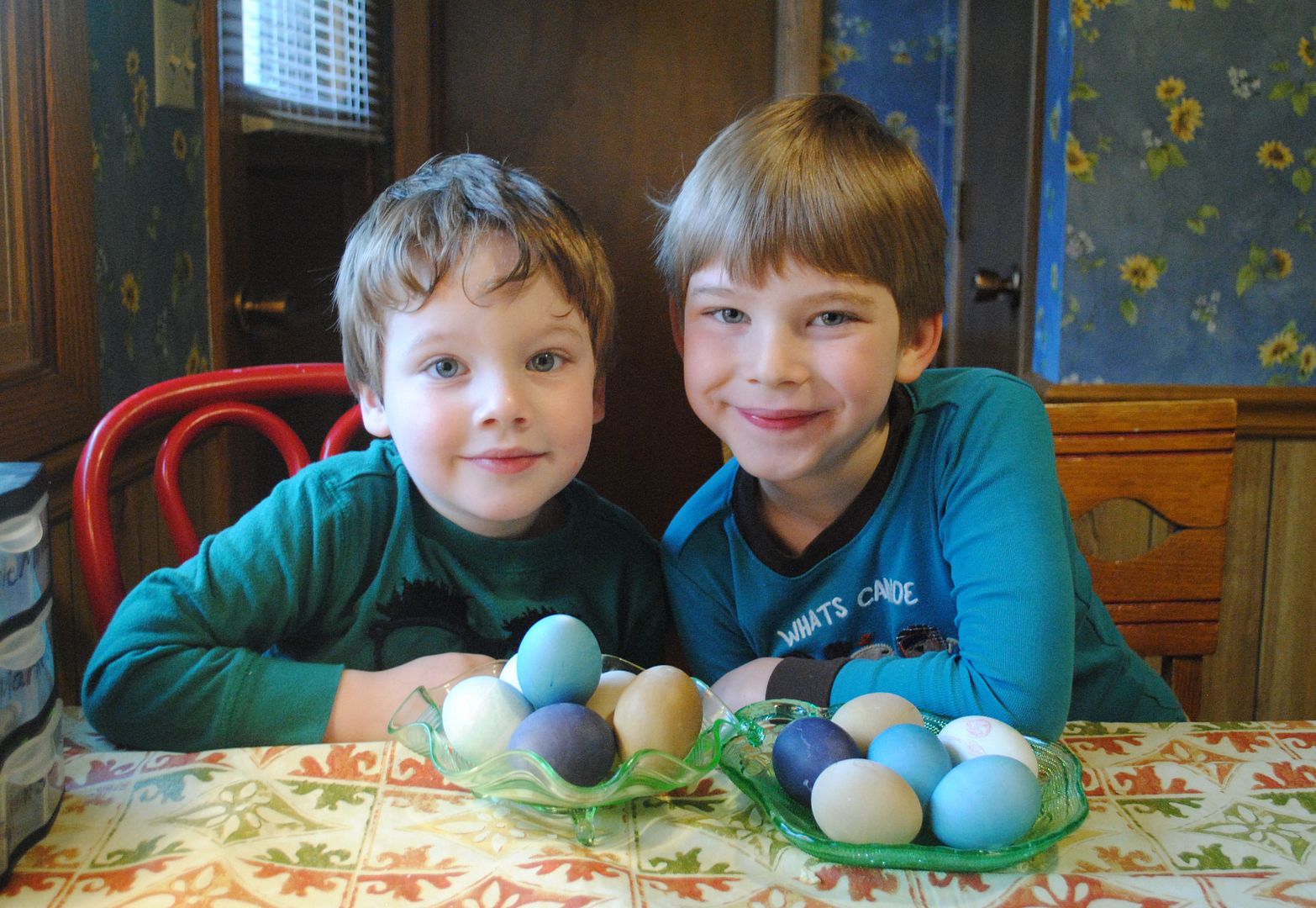 This year we experimented with natural dyes for our Easter eggs. The boys were very happy with the results.
When Peter saw these coming out of the oven he said, "Are those hot cross buns? Yay! Just like in Perth!"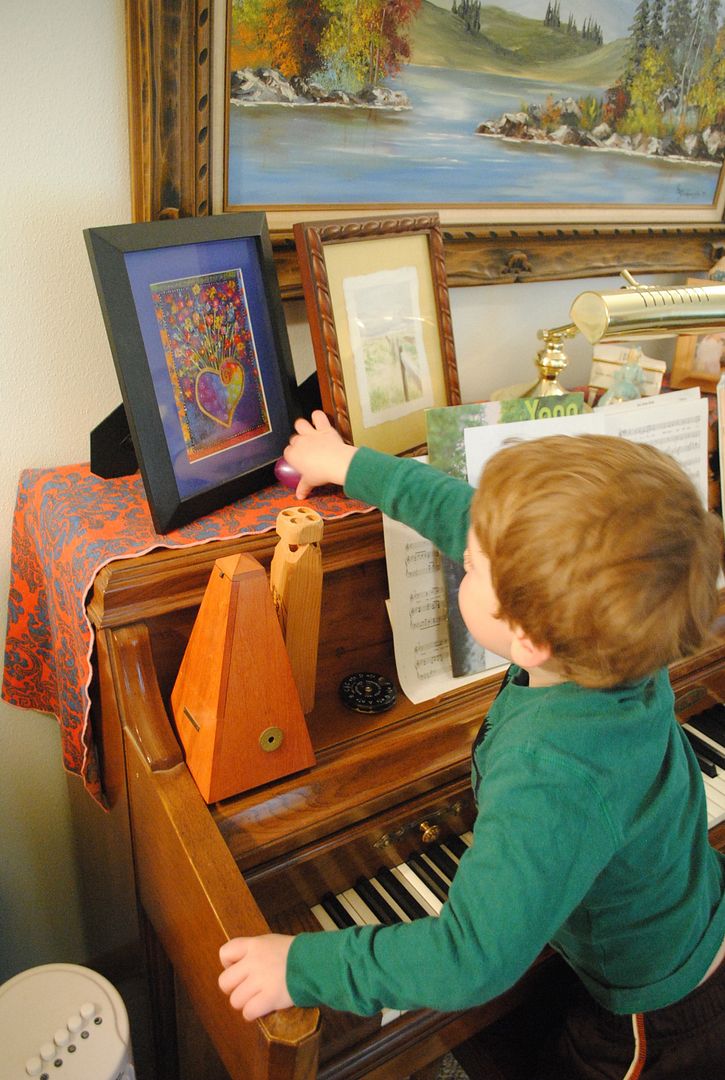 After breakfast is was time to get down to business. The Easter Bunny had hidden eggs all throughout the living room.
Eliot had his gathered up in no time!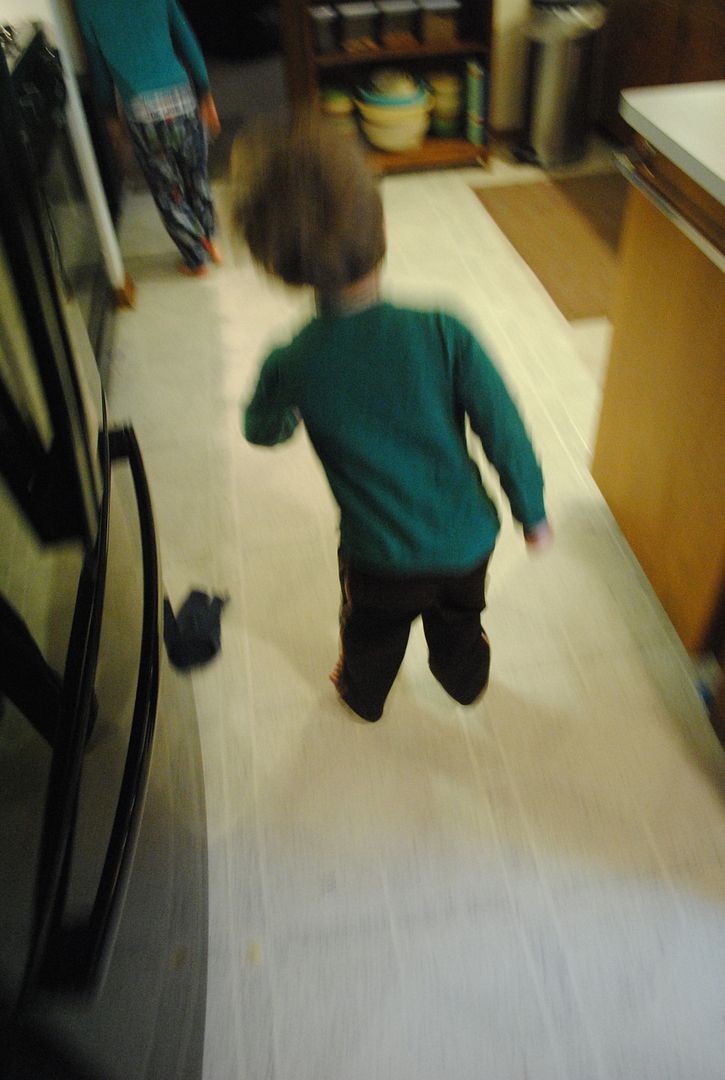 That foxy bunny had not forgotten the scavenger hunt and the boys were sent to every corner of the house in search of their bag of goodies. Each clue instructed them to move in a different way, crawl, skip, or--as pictured above--hop.
Peter called out each item he found in his treat bag. Both boys were delighted.
Eliot especially liked the chocolate blueberries.
The day before we had gone to Riveredge to participate in an Easter egg hunt. While waiting for their age group to be called they took some time to have a look at the chickens and rabbits.
Then the hunt was on! The eggs were hidden all through the grass and stones in their nature's playground. Peter found several eggs each containing a shiny stone. Eliot only found one egg but it contained a ticket for a prize which he chose to redeem for a box of crayons.
Eliot requested lemon meragne cake which I was happy to produce.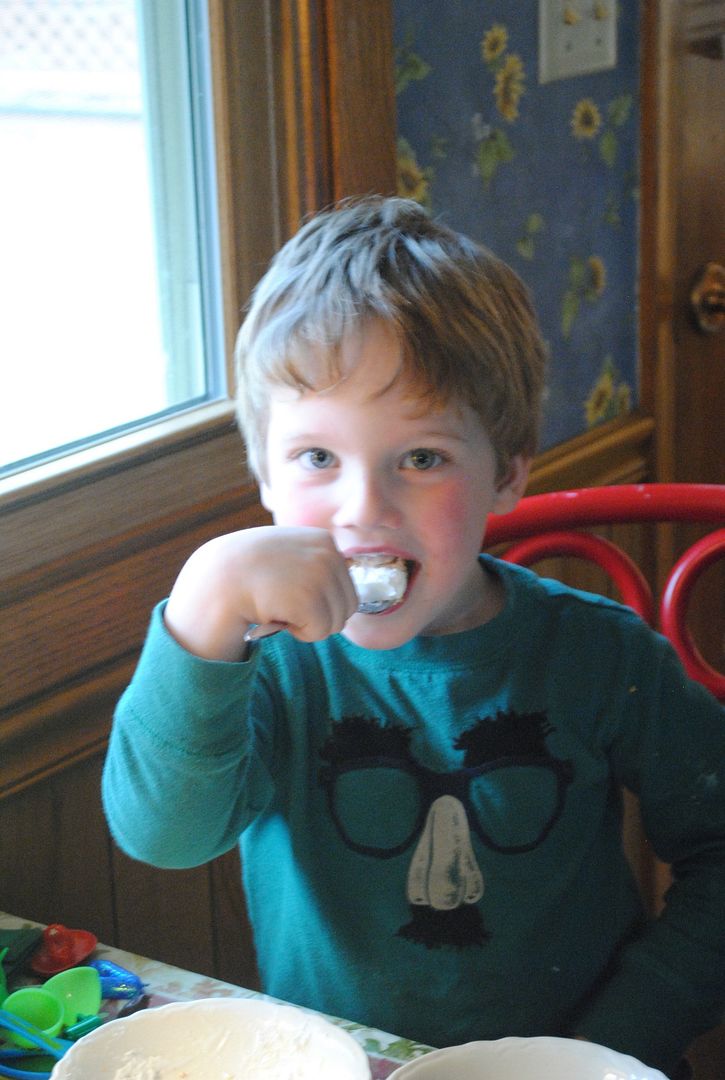 The boys had a wonderful weekend and are looking forward to all of the wonderful things that Spring has in store for them.