It's been almost two weeks since the boys and I returned home from Paris (Spencer arrived in Perth about ten days after we did.) With jet lag and the business of life getting in my way I have neglected my blog. Now, as the temperatures climb to 44 C (110 F), our month of winter starts to seem like a distant memory.
Riding the metro was a pretty common activity for the boys and myself. We took it nearly every day to check out some different corner of Paris. Both boys enjoyed the little fold down seats, and Peter especially appreciated a seat when he could get one.
Eliot also liked to sit but occasionally he enjoyed standing and holding onto one of the poles. I think it made him feel very grown-up. The metro doors became something of an obsession with Eliot. Before the train leaves it sounds a horn to let passengers know that if they're going to board they'd better hurry. Eliot has perfected an imitation of that sound and will make it anytime he closes a door.
On our last day in Paris we went to a patisserie that a French friend back in Perth had recommended for its macarons. We were not disappointed.
The boys helped pick out several tasty flavours.
They munched on macarons on the walk home along the canal.
Later that day we met up with Hu, Diane and Hugo and headed over to Luxembourg Gardens. It was a beautiful day for a walk.
Afterword we stopped in at a café for lunch.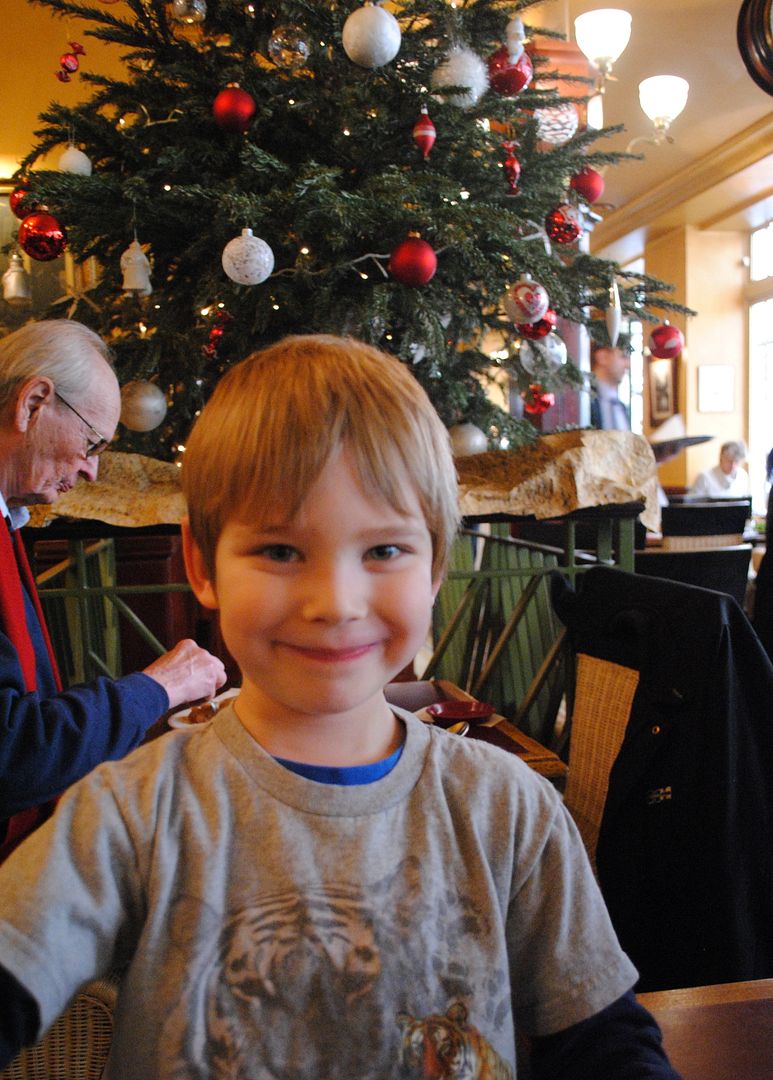 Eliot was impressed with the Christmas tree decorated with his favourite colour. Red!
Grandpa helped Peter with his hot chocolate.
Eliot slurped his right up. Even now that we're home and the days are hot Eliot still asks me for hot chocolate. We bought a jug of nice, cold chocolate milk as a compromise.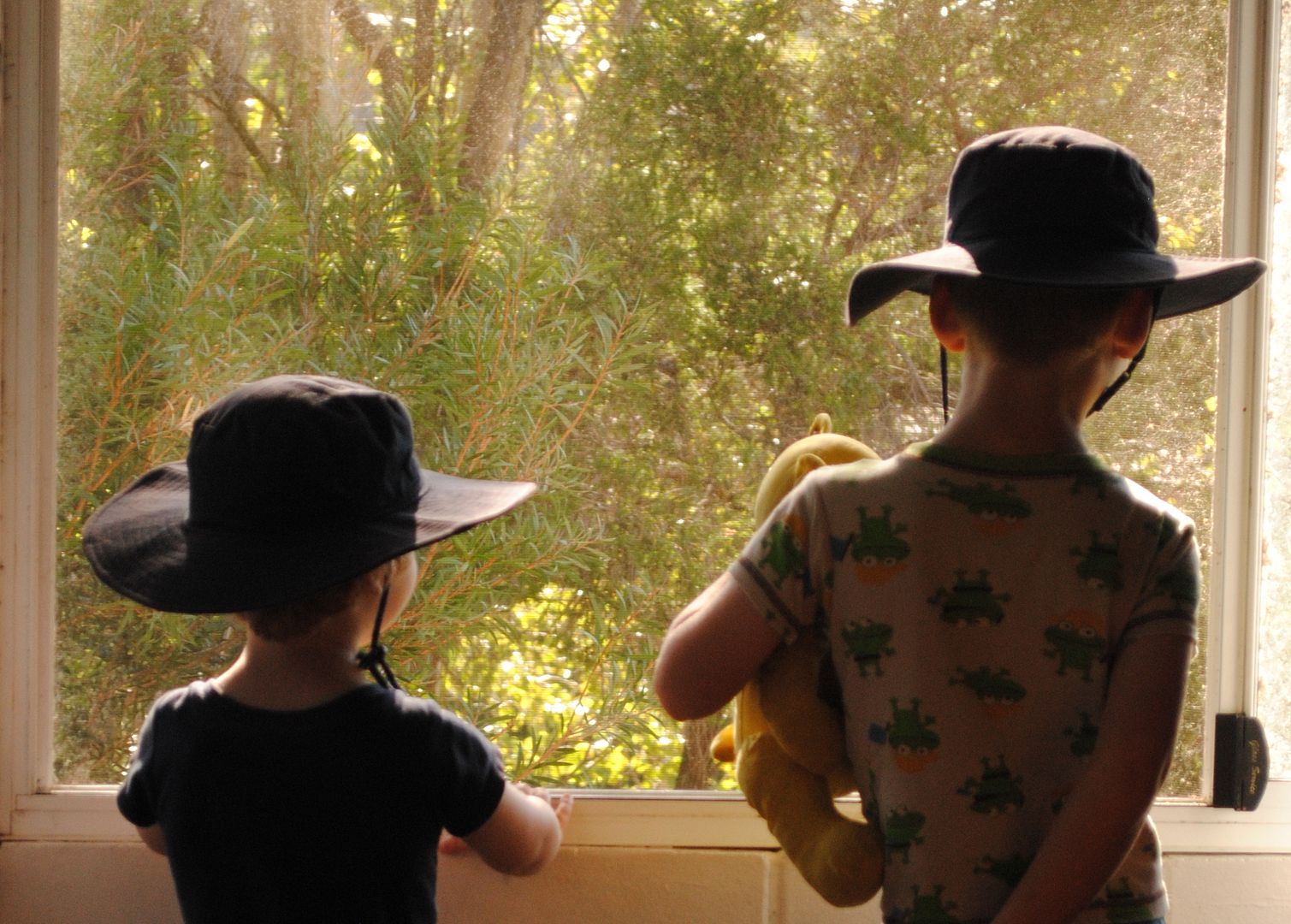 Home again and watching out the window for the garbage truck. They were wearing their hats because the sun was shining so brightly through the window. It's a different world down here in Perth, that's for certain. We had a great time in during our trip, but it's nice to be home.