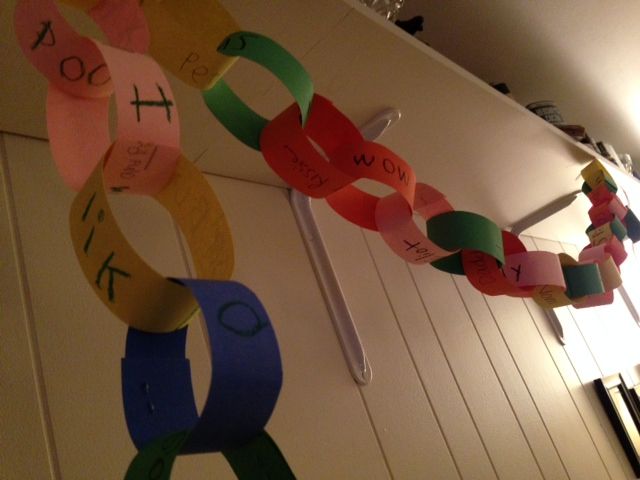 On Thanksgiving morning the boys and I made a paper chain with things and people that we are thankful for. Alongside the names of our family, more workaday blessings cropped up like Eliot's "toilet plunger." Peter came up with "love" and the chain also included snow, books, snuggles, and buses.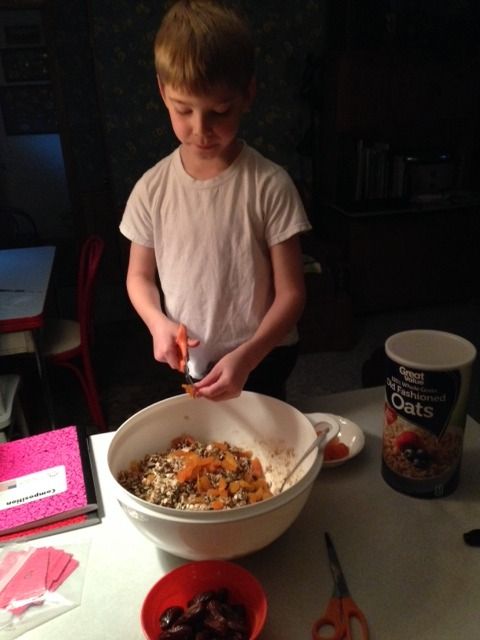 For breakfast we made Grandma's granola.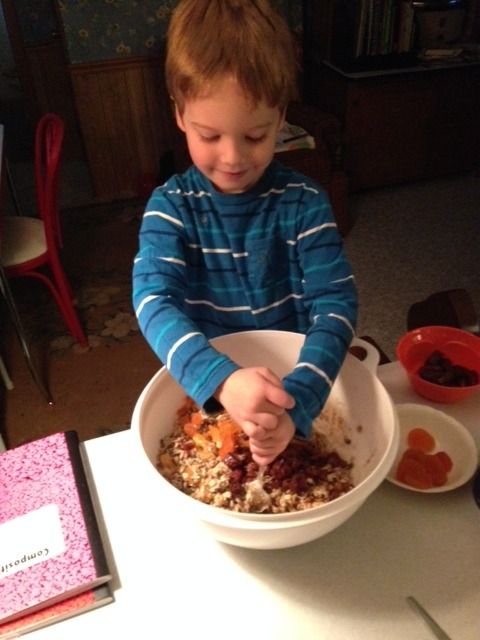 It was the perfect recipe for the boys to help chop, scoop, pour, and mix.
Enjoying an eclectic holiday breakfast. We were off to a good start.
Eliot helped get the turkey prepped for the oven and was fascinated with all of the different bits and pieces that involved.
To help the boys pass the time between putting the turkey into the oven and eating it, Rissie and I took them for a walk. It was a rainy day but that didn't hold us back. Along the way we found little signs of preparation for the next big holiday.
The best part of the walk, by far, was when we reached the little stream running through Regner Park.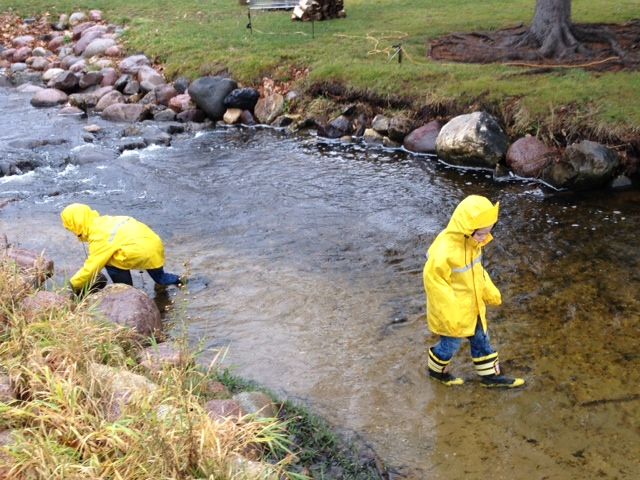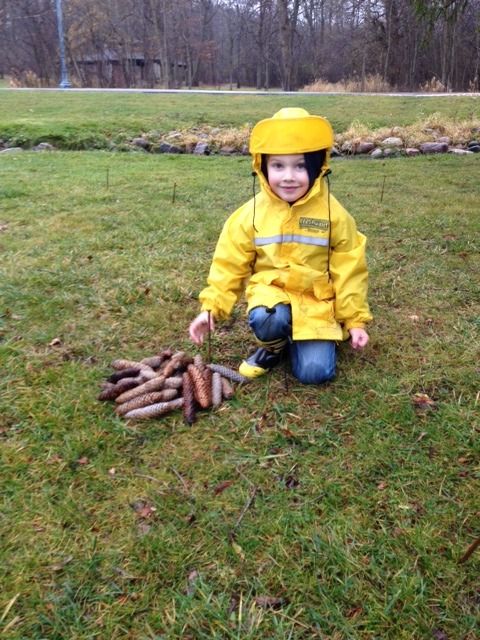 It was the perfect day to return to a cozy house filled with the smells of a roasting turkey. I'm so thankful for these sweet boys. They brighten every part of my life.