Earlier this month the boys and I flew to Edmonton where we met up with Spencer to visit with his family. On the way to our gate the boys found these cheese items. The expressions on their faces not only reflect their delight with their accessories but also with the prospect of seeing Dad.
We wound up in First Class on our short flight from Milwaukee to Minneapolis (long story) and Peter settled right in to his solo seat by the window.
It was a busy week seeing family and friends. It was great to be able to see everyone (if only briefly) and to catch up.
Toward the end of our visit Peter wrenched his neck in the wee small hours of the morning. After a trip to the ER (before we knew it was a wrenched neck) Peter started his recovery off on the right foot with a batch of watermelon cookies. He spent most of the rest of the day with a make-shift neck brace.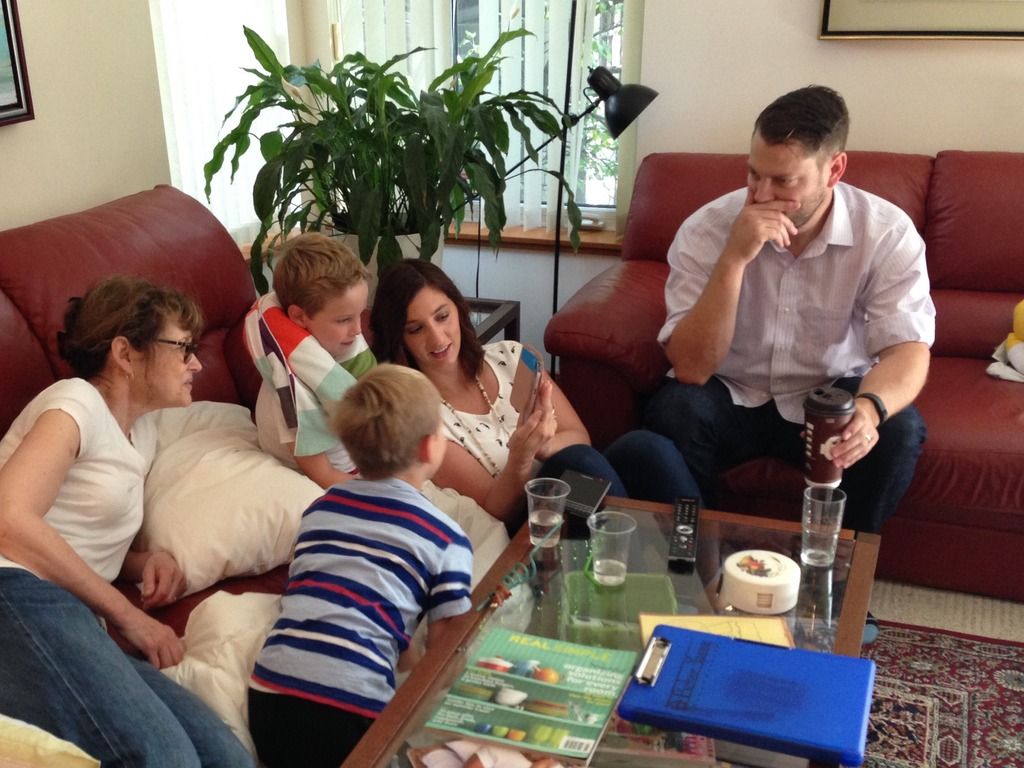 Though Henry was otherwise engaged Eliot and Peter enjoyed getting an update from Auntie Patti and Uncle Aaron and watching videos of leaping into water to fetch.
Making watermelon cookies (the one chock-a-block seeds was Peter's and he wasn't letting anyone forget it)
Meeting the pilot and making sure everything is ship shape.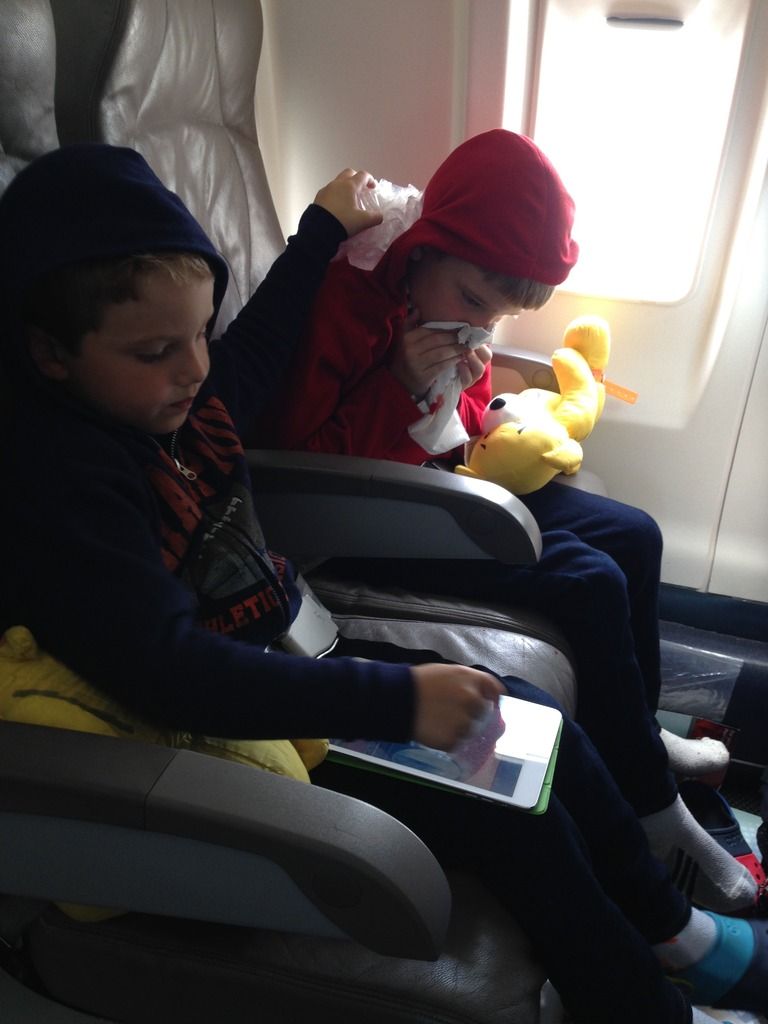 Like any siblings Eliot and Peter have their moments of strife, but at the end of the day they're buddies. On the plane ride home Eliot's nose started to bleed just as we started to taxi and the flight attendant provided us with a wad of napkins and a bag of ice. Peter was charged with holding the ice pack against Eliot's neck (to help him cool down) and was happy to help his brother--though it didn't slow him down on the iPad.