Recently the boys have been interested in watching videos on YouTube showing how various things are made. It started out with the process of making cheese, then we learned how peanut butter is made, then chains, golf balls, gummy worms, you name it. Eliot decided it was time to make his own demo video. He does a great job of explaining what he's doing, step by step, and he has a wonderful assistant.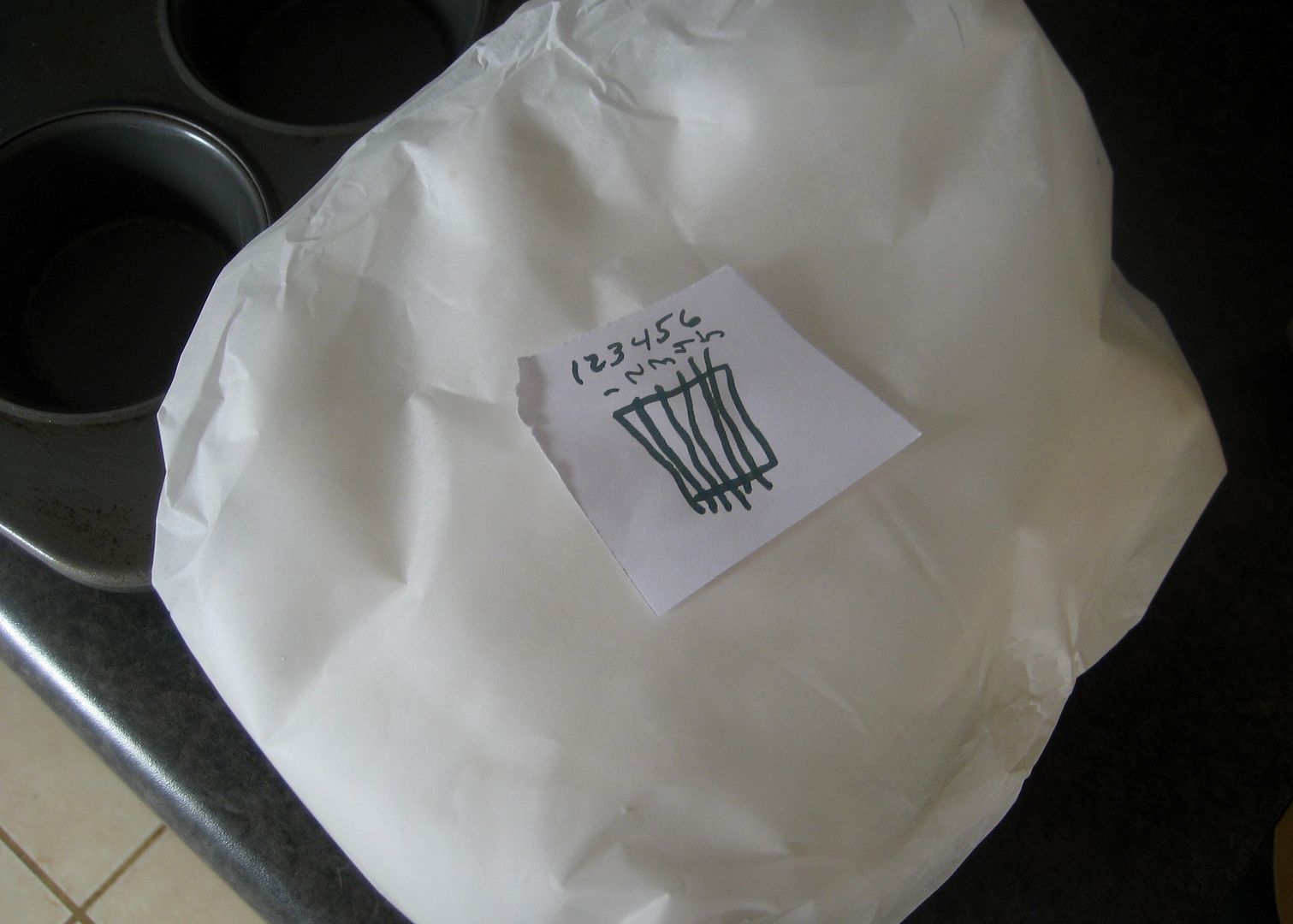 Eliot wrapped the "cookies" in wax paper and then asked me to write numbers along the side of a scrap of paper that he'd glued on. It wasn't until he asked me re-write them with a different orientation that I realized he was making a bar code.
Developing his brand. A package of These Are Cookies (guaranteed to make one happy) all wrapped up and ready to go!