We hope you had a wonderful Christmas and New Years. The boys and I were very happy to have Spencer join us. There's just no substitute for Storytime with Daddy.
Christmas morning each boy received their own personal panettone loaf and were pretty impressed.
The spy gear from Aunty Patti and Uncle Aaron went into action as quickly as we could get batteries into them. Here Peter is using the spy camera to peer around the corner and see what Daddy is up to.
Breakfast out as a family is always a special treat, especially when chocolate chip pancakes are on offer.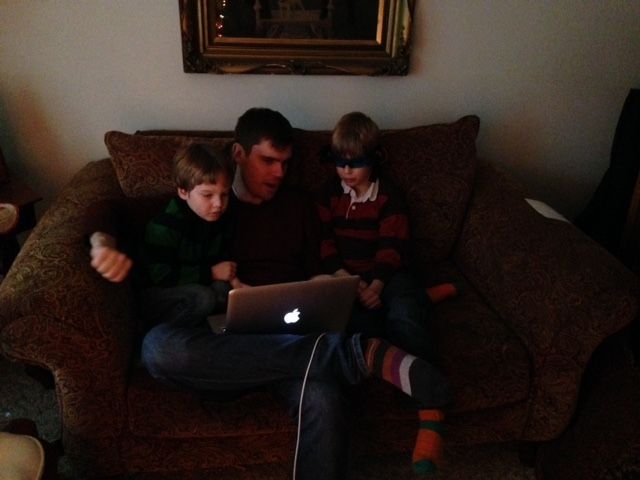 Learning to play a new computer game from Uncle Doug. This provided some nice quiet time for Spencer and the boys--which of course meant some nice quiet time for me :).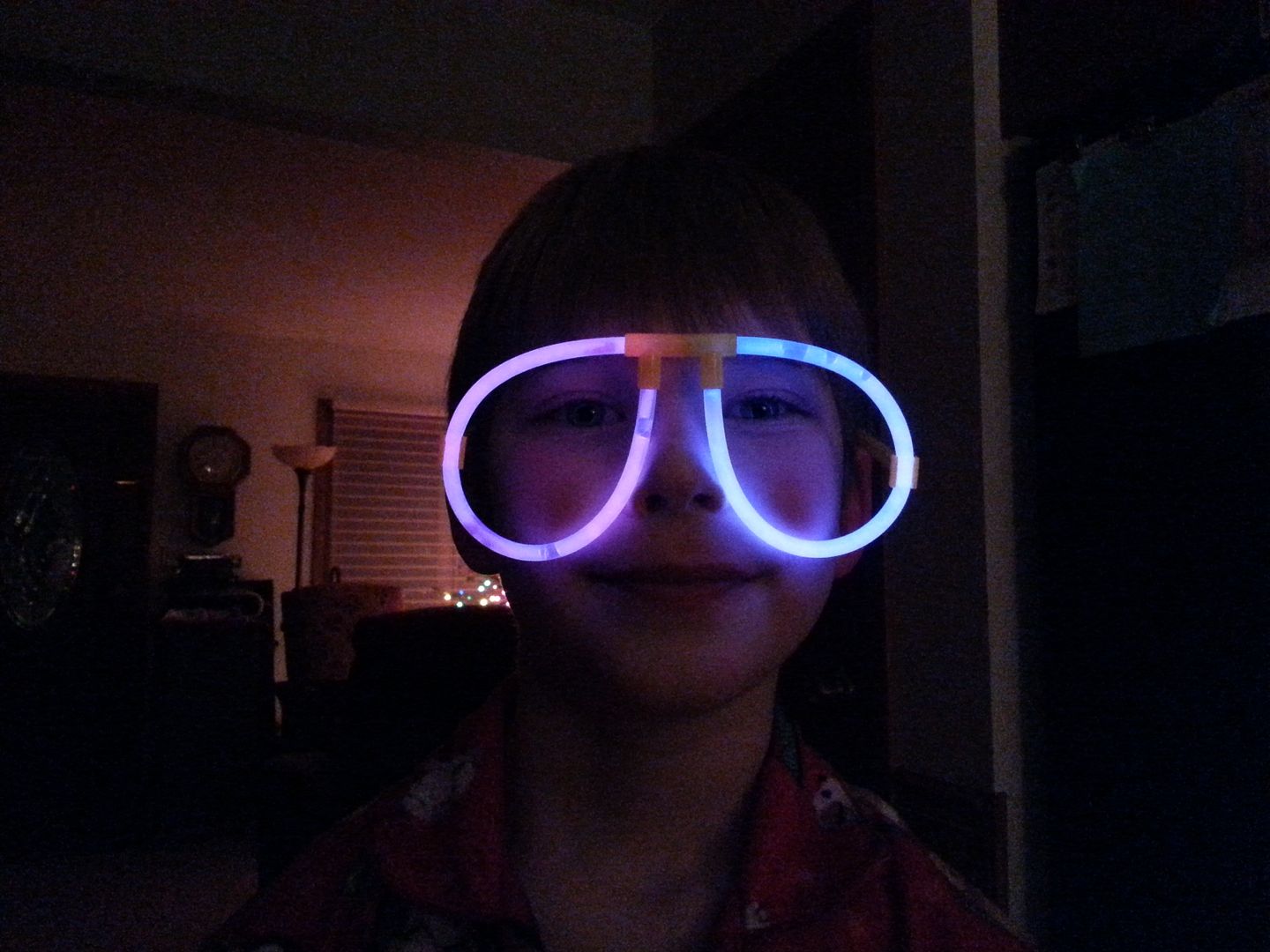 New Year's Eve was spent at home eating treats and donning fun glowing glasses in the dark.
Though we were all in bed by 9:30 pm it was fun thinking that 2016 was fast approaching.
Eliot read himself, and Yellow Bear, to sleep.
2016 is already off to a great start.