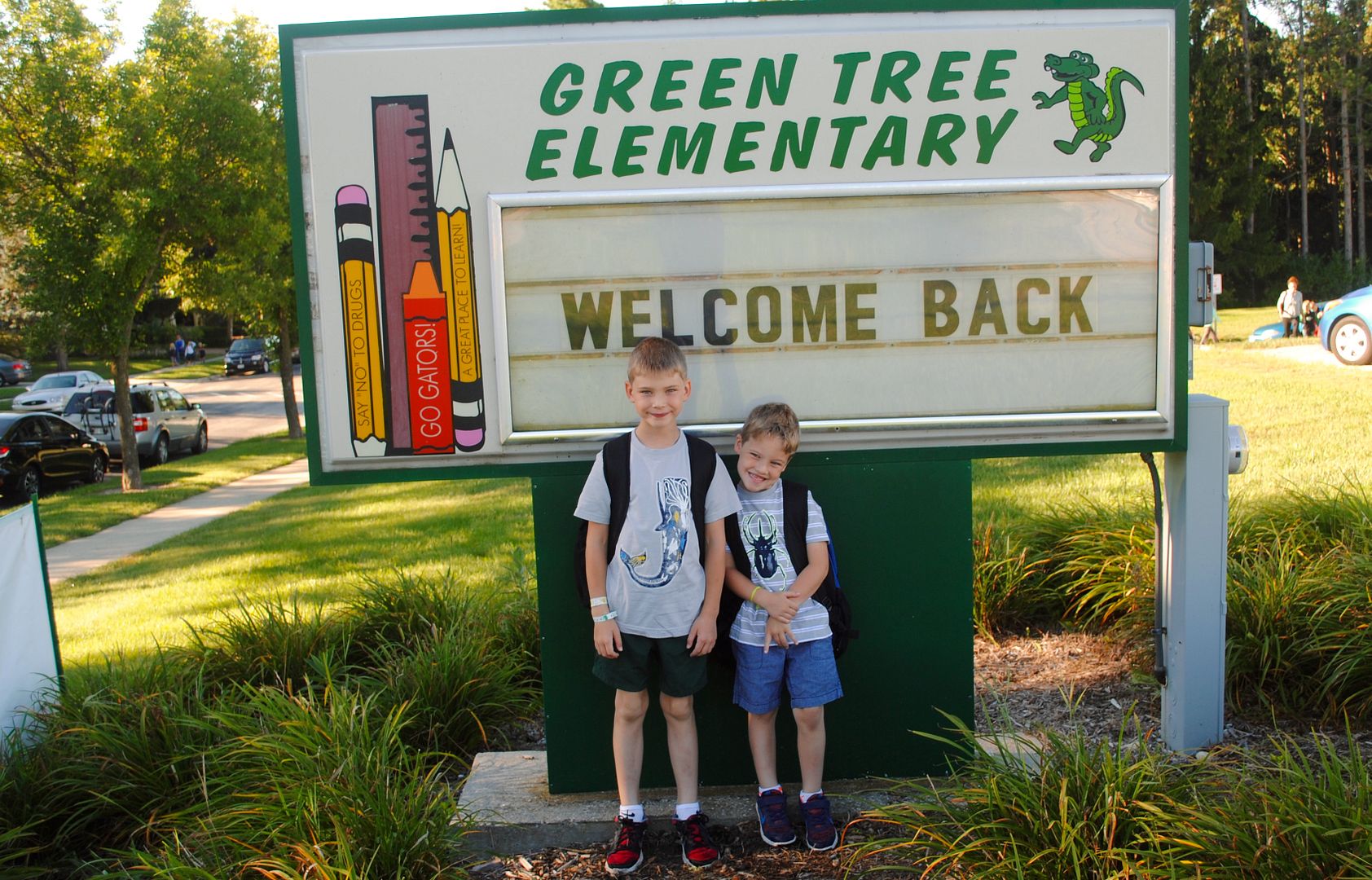 I was able to take off work yesterday and today to help the boys celebrate their final day of summer vacation (we had breakfast out and went for an "epic" bike ride) and to get them off to their first day of school. Both Eliot and Peter have been looking forward to this school year as it will be the first time they attend school together.
Eliot is going into 2nd grade and is looking forward to his new adventures there. He still loves math and science as well as anything mechanical. Eliot's 2nd grade teacher comes highly recommended by other teachers at his school and in my brief conversations with her so far she seems like a really nice, down-to-earth lady. I think he's going to have a great year.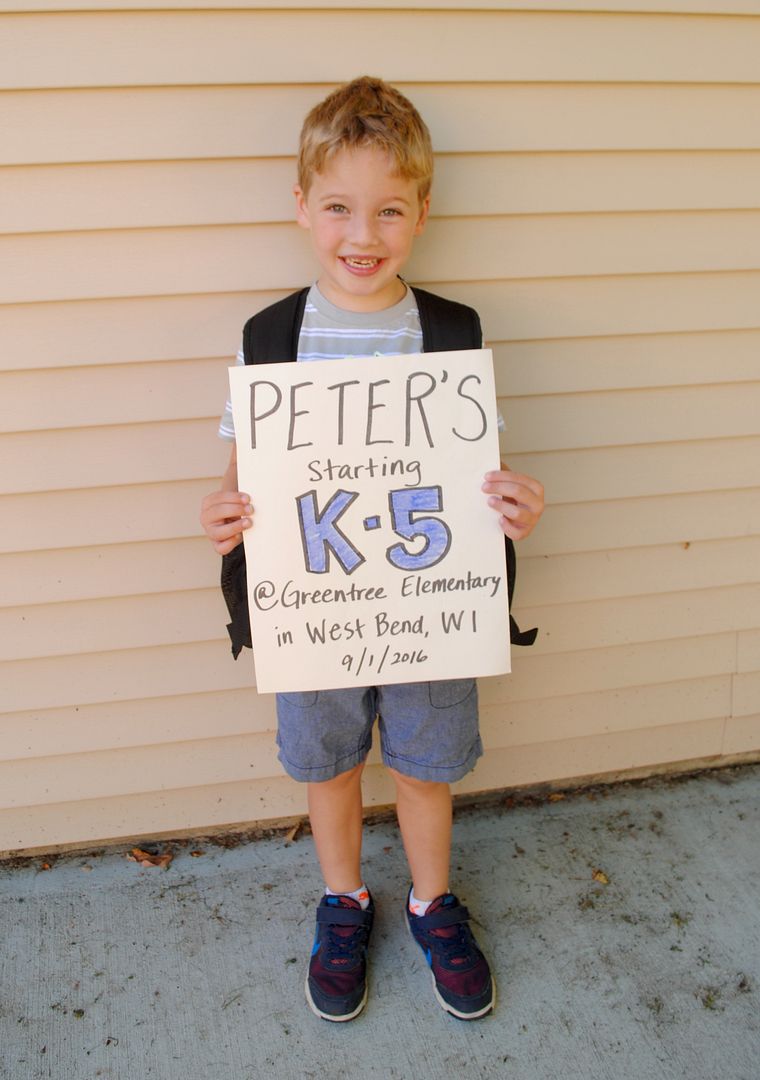 Peter is starting Kindergarten and is very excited to be going to Greentree with Eliot. Greentree was the primary venue for their YMCA summer day camp so he's feeling like it's a pretty familiar space. He also has the same teacher that Eliot had for K-5 so we're all enjoying that comfortable feeling of The Known.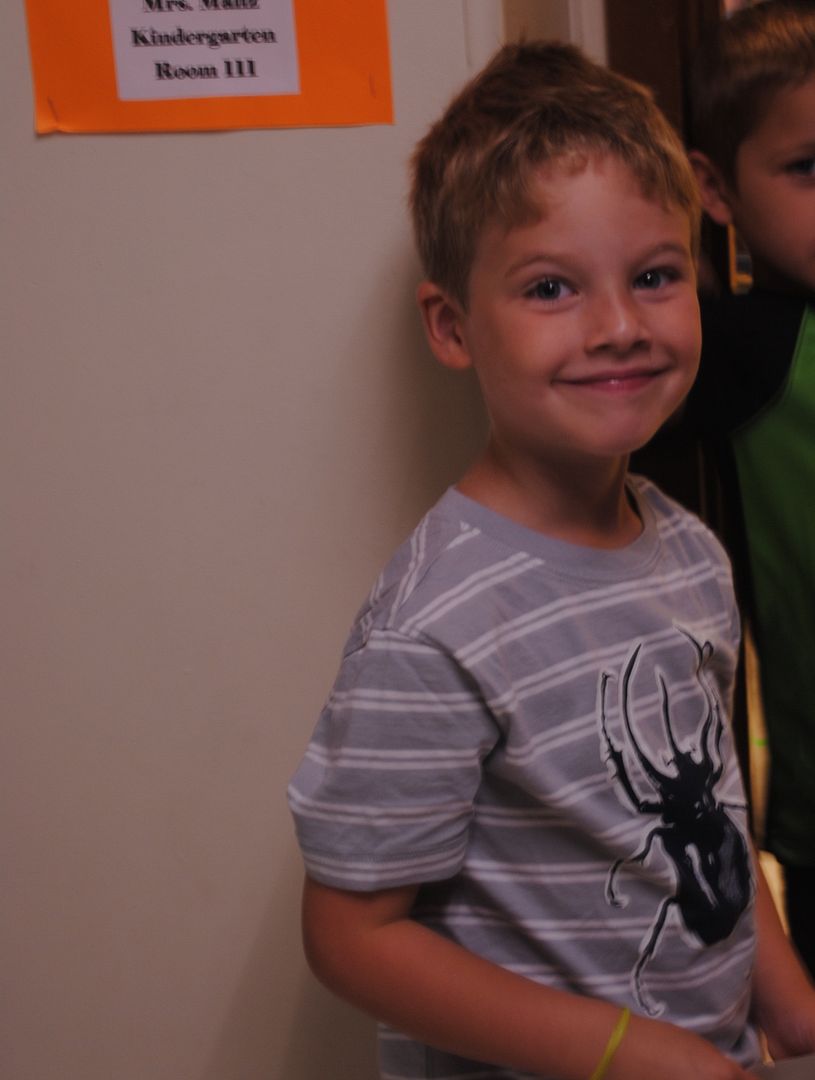 Eliot and I got Peter to his classroom and left him standing in line to enter the room before heading off to Eliot's class. Eliot got his things into his locker and then I asked if I could take his picture, smiling in front of his locker. "No Mom. I have to get in there," he replied very importantly. And off he slipped into 2nd grade. There was too much going on for me to feel a twinge for very long. On my way out of the building I happened to pass Peter's classroom again where he still stood patiently in line with the other children. This was the last look I got from him as I waved goodbye and walked past.
When I went to pick them up at the end of the day Eliot's class came out first and I saw him looking around with a worried expression on his face. Assuming it was because he hadn't noticed me yet I waved and called his name. He saw me, waved back in a "yes, yes, I see you" kind of way and continued to search the crowd of children pouring out of the building. It was then that I realized that mine was not the face he was looking for. Finally Peter's class exited the school and together my two boys joined me with exuberant smiles for the walk home.
As we walked home they chatted about their day. I seriously love these guys.
Today wasn't just the first day of school, it was also Dad's birthday!! Though Spencer was not here to physically join in the festivities the boys were happy to blow out the candles for him and have a slice of lemon rosemary yogurt cake in his honor.
It was simply a great day.